Role: Design + storyboarding.
Semi-famous
designed the digital screen content for CBRE's new headquarters in Central London, Henrietta House.
The high-resolution digital 'archway' is over 8 metres wide, and carries a giant variety of text, image, infographics, brand and live data content.
↓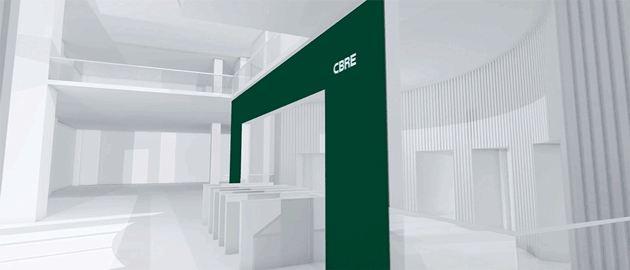 Creative Director:
Damian Totman
Project Manager: Laura Bailey
Design: Craig Baxter /
J-P Stanway
/ Graham Handley
Animation:
Ivan Brou
↓
A versatile but disciplined design system allows for maximum variety and mix-ability across different content types within playlists.
The team designed simple, yet sophisticated motion language that unifies content and creates a gentle ambient feeling that co-exists with the contemporary building interior – engaging passersby and dwelling visitors from multiple angles.

________________________________________________________________