Role: Art direction + design.
Semi-famous
helped CBRE rebrand their templates for CBRE's proposal-to-client material, to be used both in print and digital.
New grid systems, bold typography, a strong focus on photography and intelligent use of color gave the material a modern structure and ensured ease-of-use for the team of designers using it on a day-to-day basis.
↓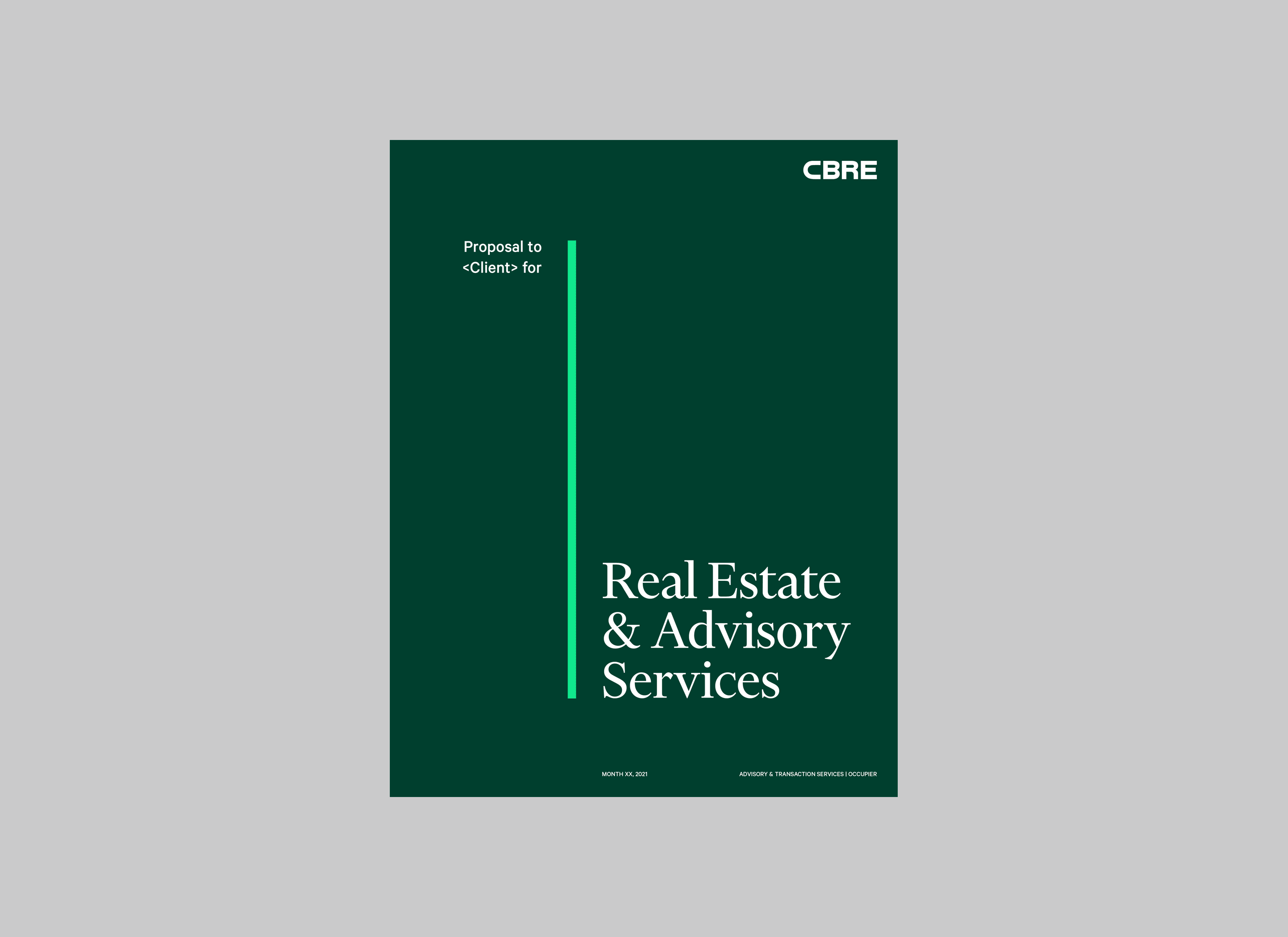 Creative Director:
Damian Totman
Project Manager: Dave Cockayne
Art direction: Craig Baxter
Design:
Gene Chen
/ Graham Handley
↓
________________________________________________________________